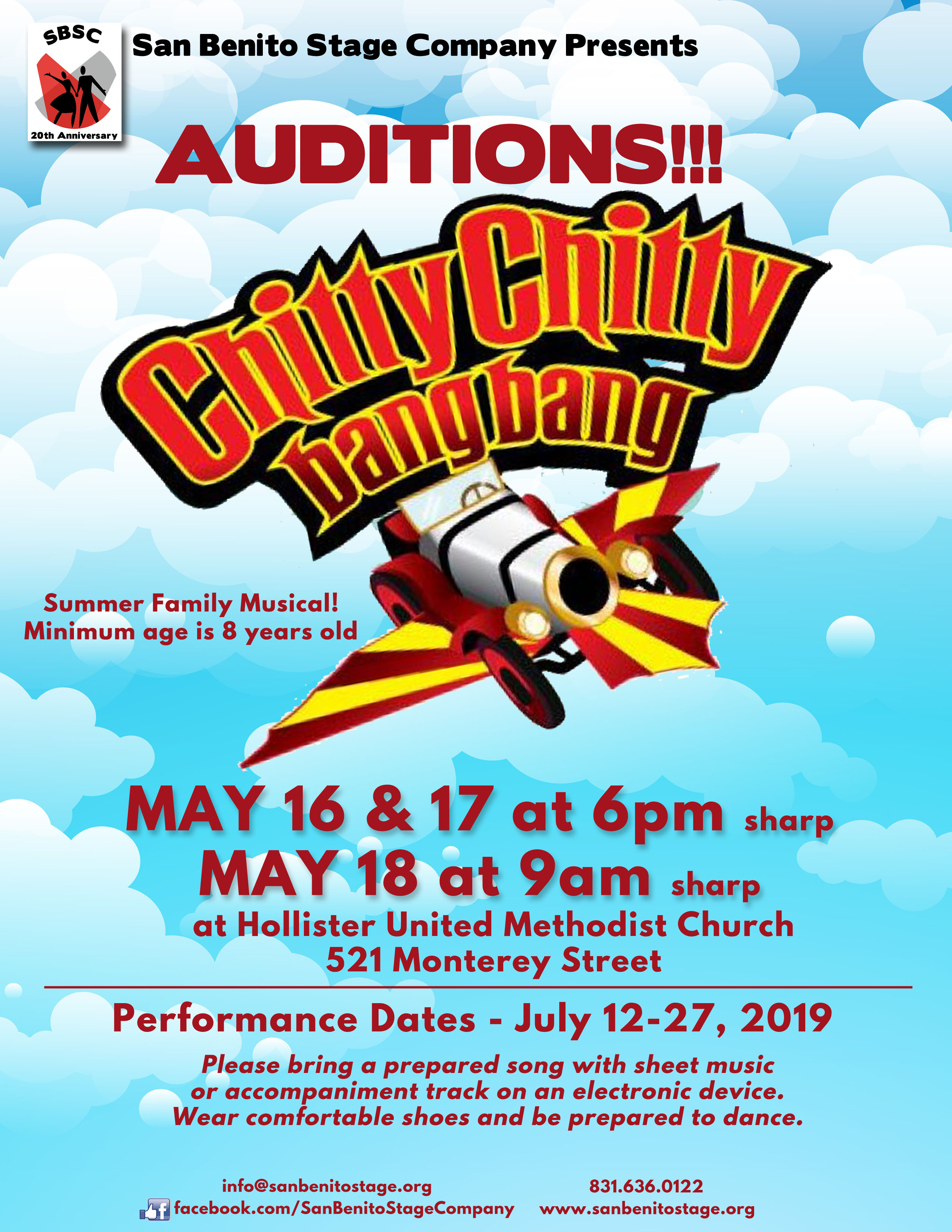 For more information, consult our audition poster.
Dates and Locations
May 16, 2019, 6 p.m.
May 17, 2019, 6 p.m.
May 18, 2019, 9 a.m.
Auditions - "Chitty Chitty Bang Bang" - Summer Family Musical! Minimum age is 8 years old
Please bring a prepared song with sheet music or accompaniment track on an electronic device. Wear comfortable shoes and be prepared to dance.