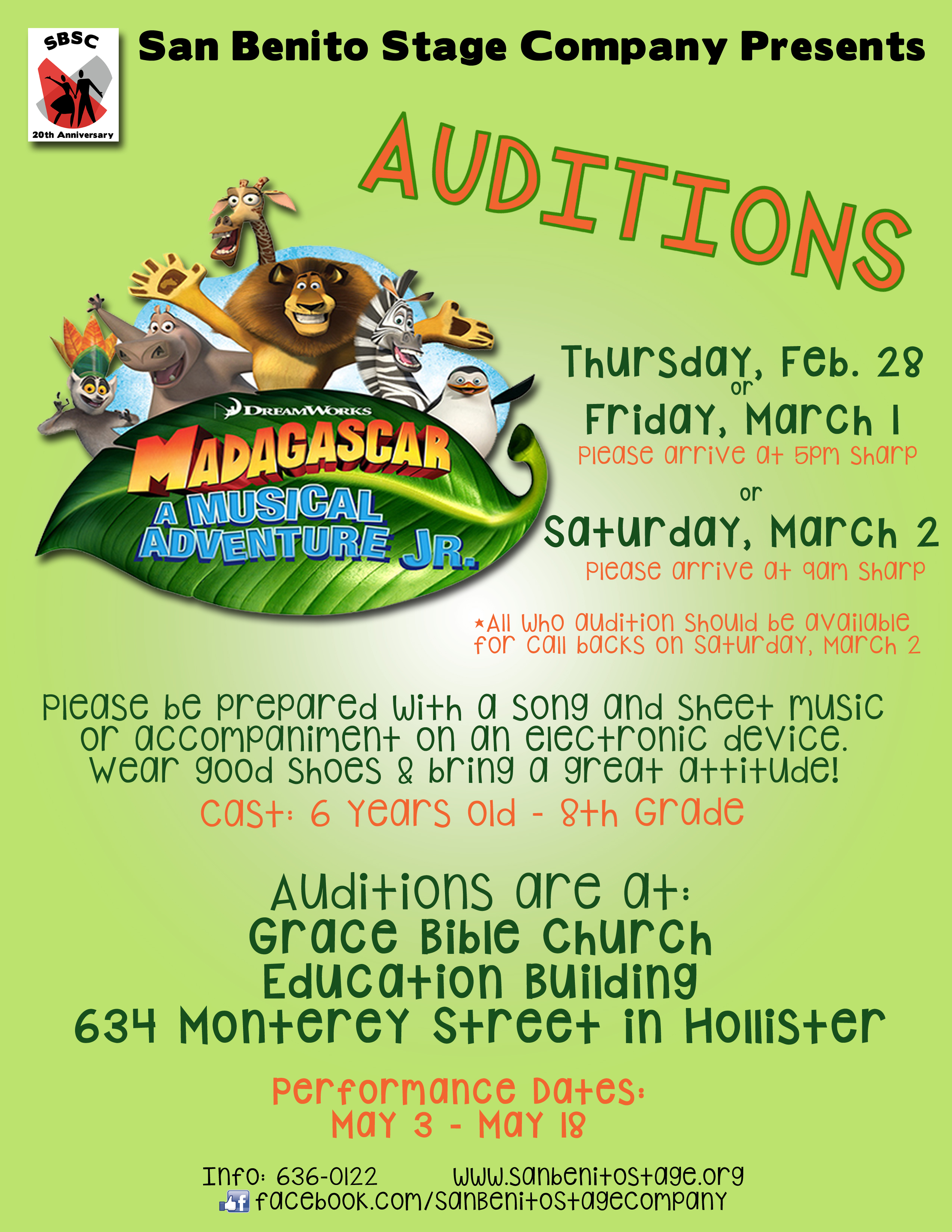 For more information, consult our audition poster.
Dates and Locations
Feb. 28, 2019, 5 p.m.
March 1, 2019, 5 p.m.
March 2, 2019, 9 a.m.
Madagascar – A Musical Adventure JR. - Auditions
San Benito Stage Company Children's Musical
Auditions Thursday February 28 or Friday March 1 at 5 PM sharp
Saturday Morning March 2 at 9 AM sharp
All who audition should be available for call backs on Saturday March 2
Please be prepared with a song and sheet music or accompaniment on an electronic device. Wear good shoes and bring a great attitude!
Cast age starts at 6 years old - your 8th grade year in school.
Auditions will be held at
Grace Bible Church - Education Building
634 Monterey Street in Hollister, CA
Performance Dates: May 3 - May 18
Info: 831-636-0122
www.sanbenitostage.org
facebook.com/sanbenitostagecompany
Join Alex the Lion, Marty the Zebra, Melman the Giraffe, Gloria the hip hip Hippo and, of course, those hilarious, plotting penguins as they bound onto your stage in the musical adventure of a lifetime. Based on the smash DreamWorks animated motion picture, Madagascar – A Musical Adventure JR. follows all of your favorite crack-a-lackin' friends as they escape from their home in New York's Central Park Zoo and find themselves on an unexpected journey to the madcap world of King Julien's Madagascar.