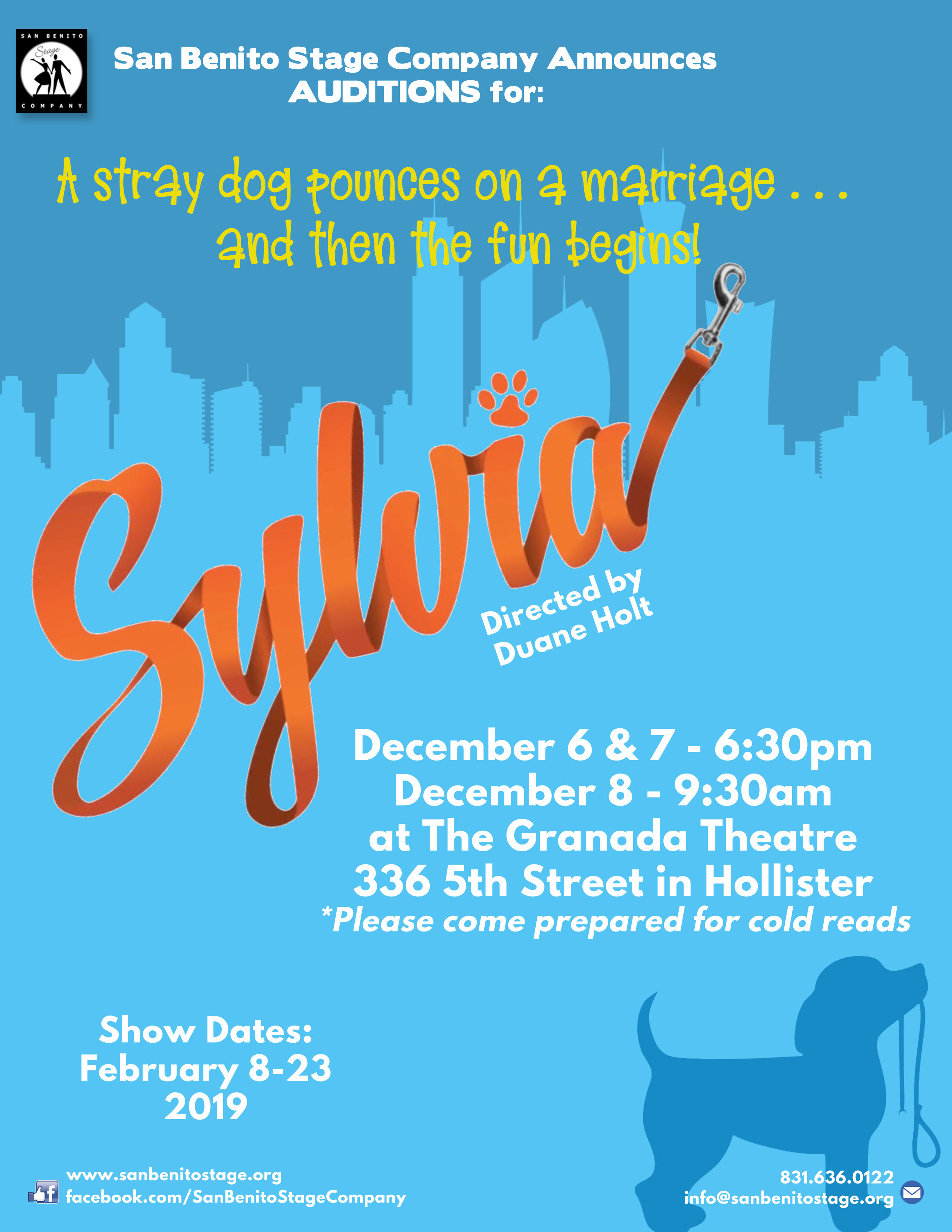 For more information, consult our audition poster.
Dates and Locations
Dec. 6, 2018, 6:30 p.m.
Dec. 7, 2018, 6:30 p.m.
Dec. 8, 2018, 9:30 a.m.
San Benito Stage Company Announces Auditions for "Sylvia".
A stray dog pounces on a marriage and then the fun begins!
Directed by Duane Holt.
Please come prepared for cold reads.
Show Dates February 8-23, 2019